Christmas Day will be here before we know it! As exciting as that is, it can be a bit nerve-racking for the gift givers out there. Well, it doesn't have to be. I'm here to help by giving you the ultimate culinary-inspired gift guide that keeps on giving! Those gift cards you gave out last year were useful, but these gifts will let your loved ones know that you really put some thought and love into your holiday shopping. If you want to give the perfect gift, but you're fresh out of ideas, keep reading because this one's for you!
Give a Cheesy Gift…The Ultimate Cheese Board That Is!
When it comes to thoughtful, personalized gifts, cheese boards come to mind immediately! Pre-made baskets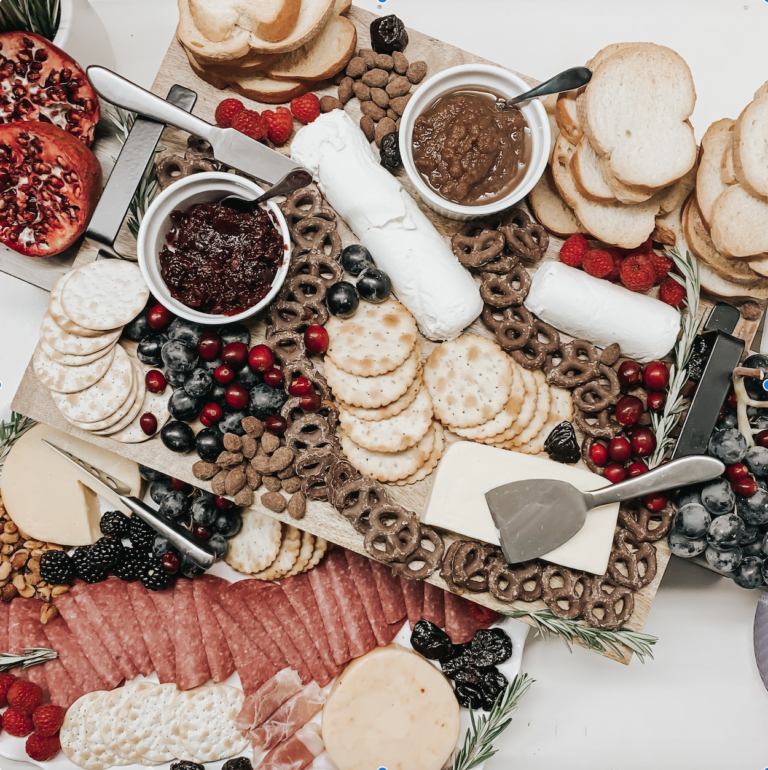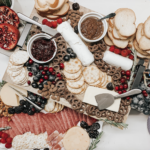 tend to fall short because there's usually only a few items anyone will actually eat, so don't settle for one of those.
Your
 curated cheese board will be different because it's 100% customizable and you can add the items your recipient can't live without. You can purchase a beautiful serving board, assorted crackers, dried fruits, nuts, and even jam. Add in a variety of cheeses you know they'll love and maybe even a bottle of their favorite wine to set them up for a tasty cheese and wine pairing!
Cook Like a Pro With a Pro!
Do you have a friend who is the ultimate foodie and wants to step up their game in the kitchen? Sounds like they'd love a cooking master class! Many chefs and cooks are offering virtual cooking classes and tutorials. During quarantine, my husband and I tried an online cooking class and we had such a fun time cooking right from our home kitchen!  You'll be able to learn a new cooking technique or how to make a new cuisine, all while having lots of fun doing it. Many of the available classes are pretty affordable, and the host will typically send all of the ingredients directly to you in the mail! Only thing is, spaces are usually limited, so you have to be sure to sign up in advance. Virtual cooking classes make a great gift for couples and besties!
Food Tourism without Leaving the House!
I often catch myself reminiscing about the delicious foods I've enjoyed during my travels. I'm the type of person who will visit a city just for the food, and I know I'm not the only one. If there's someone like me on your gift list, or may even someone who's a little homesick, I've got great news! You can give that person the gift of
Goldbelly.com
. This site lets you order foods from just about any restaurant across the U.S.! It sounds almost too good to be true, but I promise it's legit. That red velvet cake mom loved in Atlanta, those crab cakes in Maryland your brother still dreams about, or that Chicago-style deep dish pizza your hubby misses, can be delivered to their front doors! Check it out and be the reason a loved one gets to relive that great meal again and again! This is another one you'll want to order ahead.
Drinks on Me…In a Box!
Whether near or far, this is a gift that you and your loved one can both enjoy! I recently put together a gift set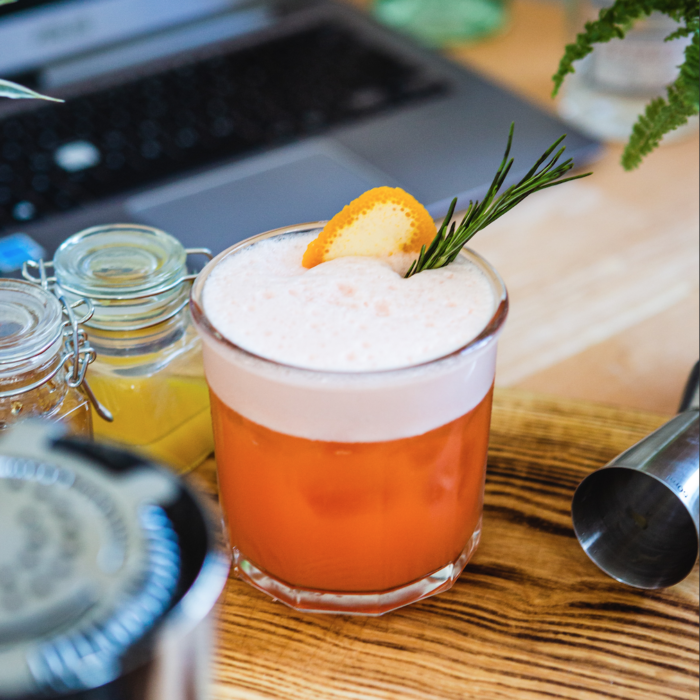 for a girlfriend of mine who lives in another state. Whenever we would get together, as rare as it would be, we'd always go to our favorite margarita spot. So, to recreate the vibes, I packaged  a personalized margarita glass, her favorite bottle of tequila, and a custom blend of rimming salt. Rock salt, lots of lime zest, and a pinch of chili powder, made the perfect mix for her because she likes her margaritas with a little kick! I also included a handwritten note, telling her how much I miss her and included the exact recipe from our favorite bartender.  Now anytime we want to get together for margaritas, we can, even if it's through the World Wide Web!  If you're the type to bond over drinks like my friends and I, this one will truly be appreciated. Now that's how you say "cheers"!
If you were feeling stressed about holiday shopping, you no longer have to be with  these fabulous ideas! No matter what gifts you get, your friends and family will appreciate you and your efforts! Happy shopping and even happier holidays!