I know you've been in quarantine and have missed a few visits to the salon. If you're anything like me, you may be growing restless. I love to change my hair all of the time so I have to admit that, as I was bored at home, I tried to channel my inner-hair stylist. While this helped to quench my thirst, I only ended up creating a hairstyle worthy of staying inside. Nevertheless, it's time to get our hair and our looks back in order.
Let's face it, we've all been cooped up. Why not emerge with a new look that will really wow the crowd? …The socially distant crowd, of course. A new look may be just the thing you need to get you in the summer-fun state of mind, so here are some tips you can try for a whole new look and feel!
Chop, Chop!
You know you've been thinking about it for the longest. You have skimmed through photos and tried to imagine what you would look like with short hair. Stop daydreaming about it and go for it! A fun new cut will make you feel lighter. Not to mention, it's much easier to maintain and style. Now, don't do like I did and start chopping away at your hair in the bathroom mirror. You want this cut to be fierce. Consult with your stylist for a cut that will truly accentuate your beauty.
Wig it Up!
Women and some men (no judgement) are wearing wigs now more than ever. Stop watching from the stands and join in…everyone is doing it!
If you have never worn a wig before, you probably have some apprehension. Let me debunk a few myths for you:
Myth #1: Wigs will make your scalp sweat…especially during the summer.

Not true. You may be comparing wigs to your favorite winter hat, but they're very different. Wigs don't trap in heat like your hat would, and if you take a close look at the construction, you'll find that wigs are sewn around special caps that are designed to allow air to flow to your scalp.
Myth #2: It's going to fall off. 
Unless you get trapped in a wind tunnel, your wig will be safe. Wigs are equipped with combs and clips and you never leave the house without securing your wig with a few bobby pins. If that still doesn't settle your nerves, a scarf or pair of sunglasses in your "hair" will hold things in place even more.
Choosing The Right Wig For You
Starting off, I suggest choosing a wig that is similar to your current hairstyle. The shape and cut of the wig won't be so jarring and you already know how to style this look well. This is a great way to get acquainted with wigs while protecting your natural hair from the elements.
As you get comfortable, you can start trying out various styles and colors. Check out wigs in-store and online. Of course in-store, you can try on your wigs, but if you are purchasing online, I suggest searching your wig of choice on YouTube. Check out any wig review videos to see how the wig actually moves, the texture of the hair, pros, cons, etc., before purchasing.
Remember, wigs are not a replacement for proper hair care. If you're not careful, your wig can cause hair loss at the hairline, and neglect can result in dry scalp and breakage. Moisturize your hair and find a protective style that works for you (like braids or flat twists) to wear underneath your wig.
Bold & Beautiful Braids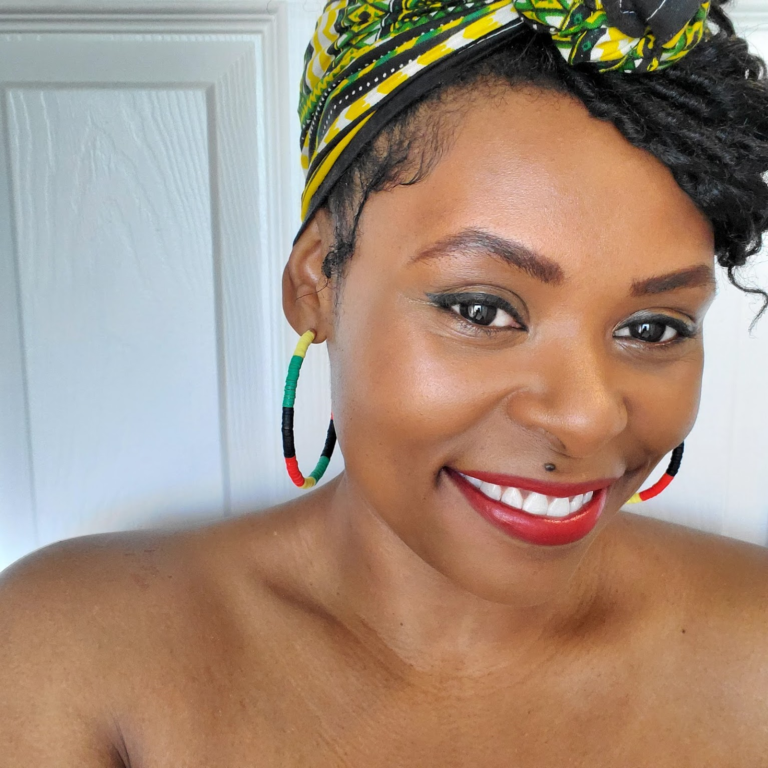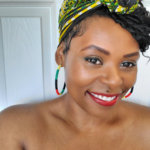 Regardless of your hair texture, braids can work for you. If you don't want to make the commitment of braiding your whole head, a side-front braid may be a fun transition into a new youthful style. To me, braids are similar to a good ponytail: they make you look and feel younger.
If you're not good at braiding your own hair, no worries. Check out Pinterest or Youtube for style references and how-to's. If you really want to get creative, incorporate accessories like beads, ribbons, shells, yarn, or colored hair extensions into your braids to add a little flare.
Get Creative with Color!
That at-home dye-in-the-box just wasn't what you expected and now you miss your colorist more than ever. It's okay, you can still go for the color you actually want! Set up a virtual consultation with your colorist and be sure to have all of the materials that you need to be successful.
It doesn't have to be a drastic change, unless that's what you want. Some brighter highlights or a darker tint may do the trick for you. If you want the glory of a new color, but are still apprehensive about the change, try out colored extensions or a wig in that pop of color that you desire.
Whether you go for the big chop, get the ultimate dye job, or try to pass off a wig as your own hair, the most important thing is to look and feel your best. We are beautiful just the way we are and all of this hair fun is an added bonus to enhance the beauty we already possess. Live life, celebrate you, and embrace change.