Hey everybody!  Did you know that I Heart DIY home projects?  It's true! Sure, my specialty is fixing things I break before my husband gets home from work, but aside from that – it's amazing what you can accomplish with a little patience and a hot glue gun!  Three steps to any great party is having a great buffet full of mouthwateringly delicious party starters, a playlist guests can boogie to, and a fun party theme with amazing décor!  Take these easy steps over the top and add a signature touch to your next bash sure to set the tone and wow the crowd!  
So grab your glue gun, a large piece of plywood (painted your favorite color), a hammer and long nails – and try out these 5 Amaaazing DIY Party Backdrops guaranteed to make your party pop!
 1.  Stop and Smell the… Flower Wall!
Section off areas of your party with a fun and festive flower wall!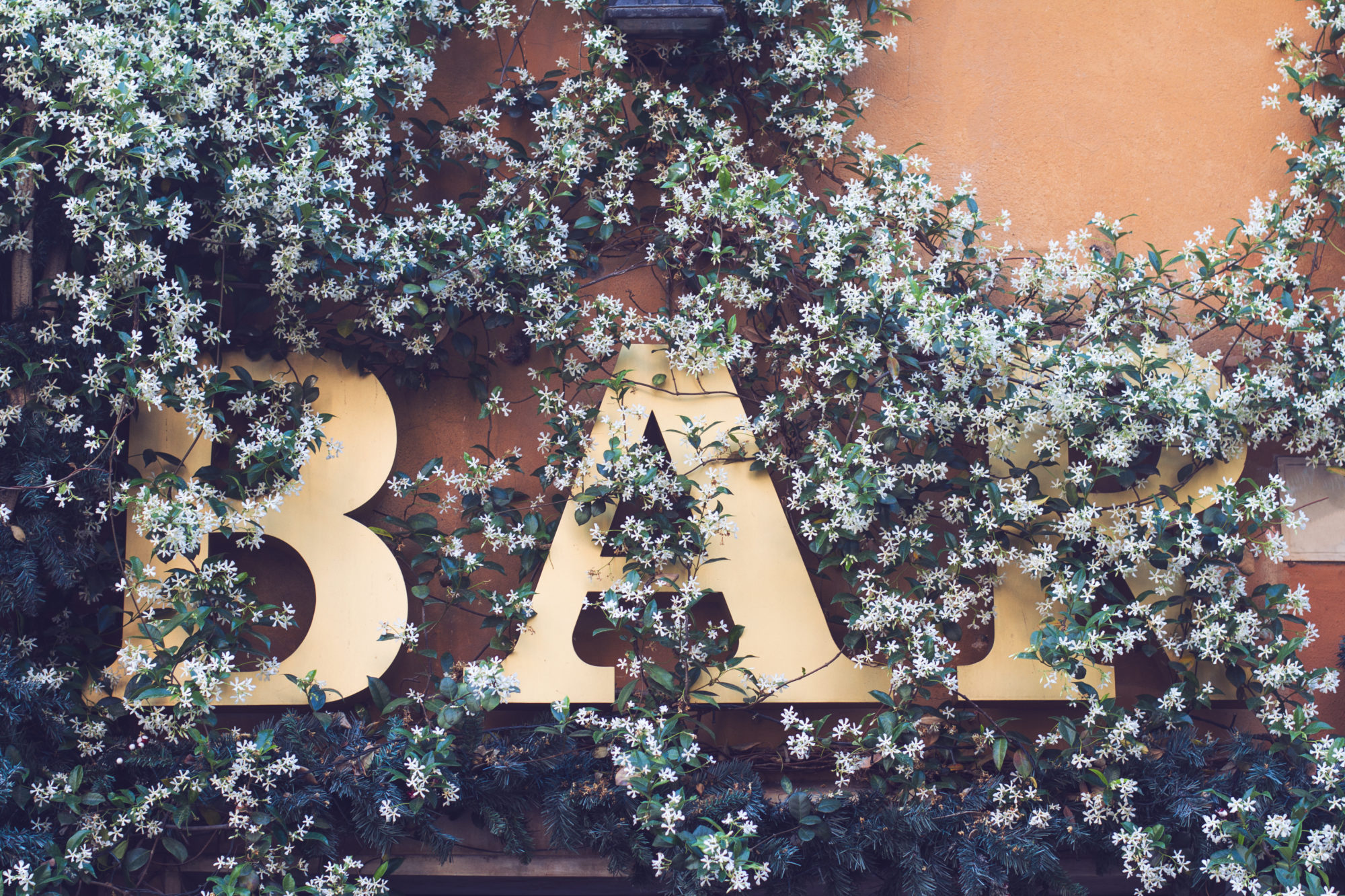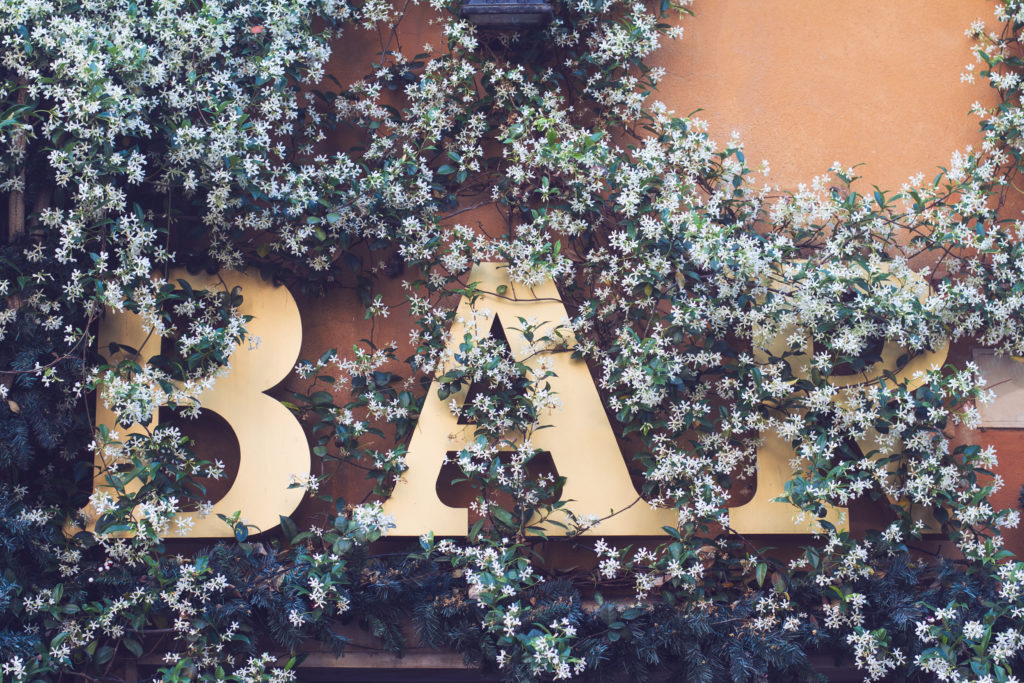 Hammer long nails throughout your plywood board (measure it, or "eyeball it" – to make a fun design!).
Wrap strands of colorful plastic flowers (you can purchase these from your local dollar store) around each nail to attach your flowers to your wall.
Secure flowers with hot glue or industrial staples.

 

Attach large letters (you can purchase these from your local craft store) to spell out fun sayings or a special welcome message to your guests.

 
Tip:  if creating a bar or buffet in front of your wall, accent your table with coordinating fresh flowers to make it a party to remember!
2.  Snap a Selfie and Swipe a Snack… Donut Wall!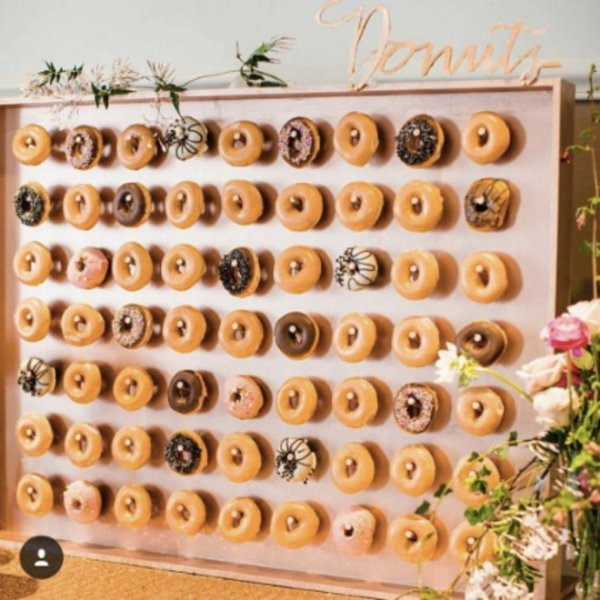 A donut wall is a fun and creative way to serve your guests and give them some Insta-worthy footage of them at your stellar event!  Call it a two-fer, this wall doubles as a great (and delicious) way to add height and creativity to your dessert table. You can purchase custom donut walls online, or create your own using plywood, wooded dowels and your favorite donuts. Tip: Make sure to keep this oh-so-sweet wall indoors. You "do-nut" want to share your sweets with bugs!
3.  Spray Cans and Sharpies… Graffiti Wall!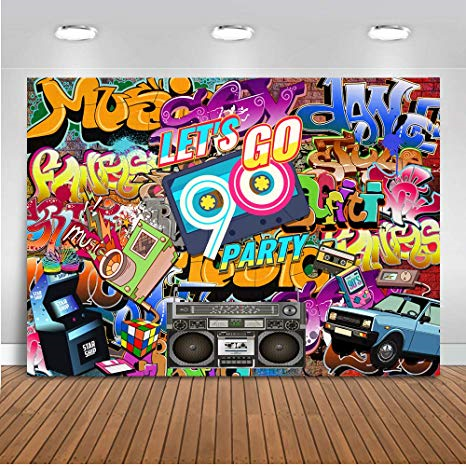 Impress your guests with one-of-a-kind art! Nothing sets the tone like an art wall for an 80s throwback party or a hipster's soiree. You can hire an artist to create a masterpiece during your party, or have paints and smocks ready for your guests to get in on the action. Be sure to snap lots of pics – and in the end you will have created a fun and interactive moment guaranteed to get folks talking!
4.  Now that's too Sweet… Candy Wall!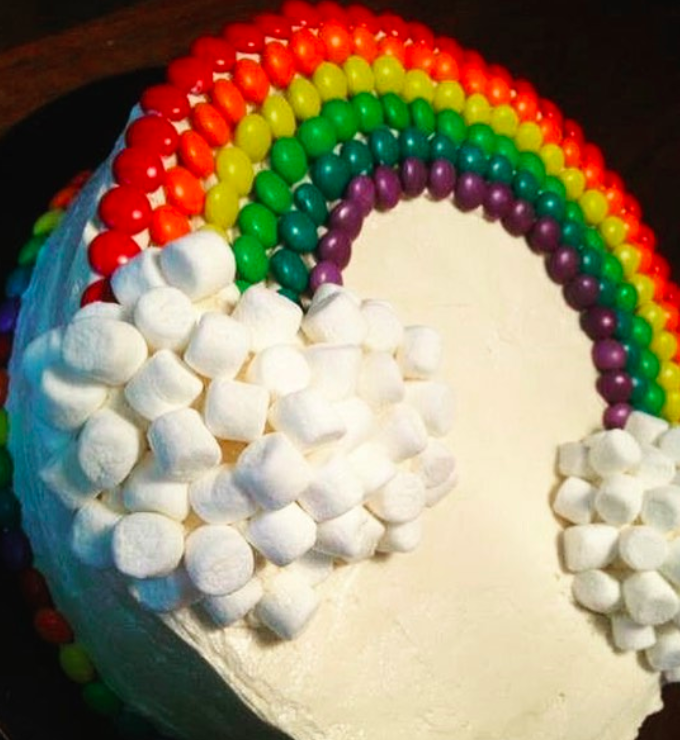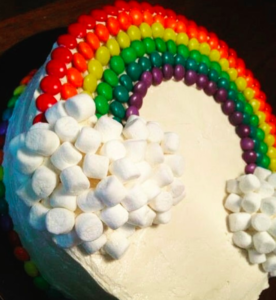 Bring out the kid in absolutely everybody with candy! No kids party is complete without these sweet treats, so instead of handing out goodie bags at the end of the party, bring a colorful theme like unicorns and rainbows to life by creating your very own candy wall!  You can purchase individual colored hard candies in bulk online, and hot glue pieces onto your plywood board to create fun designs or special sayings that your guests will love.  Tip: Just make sure you don't eat your creation before everyone gets to see it!
5.  This Gift Wall… is Just for You!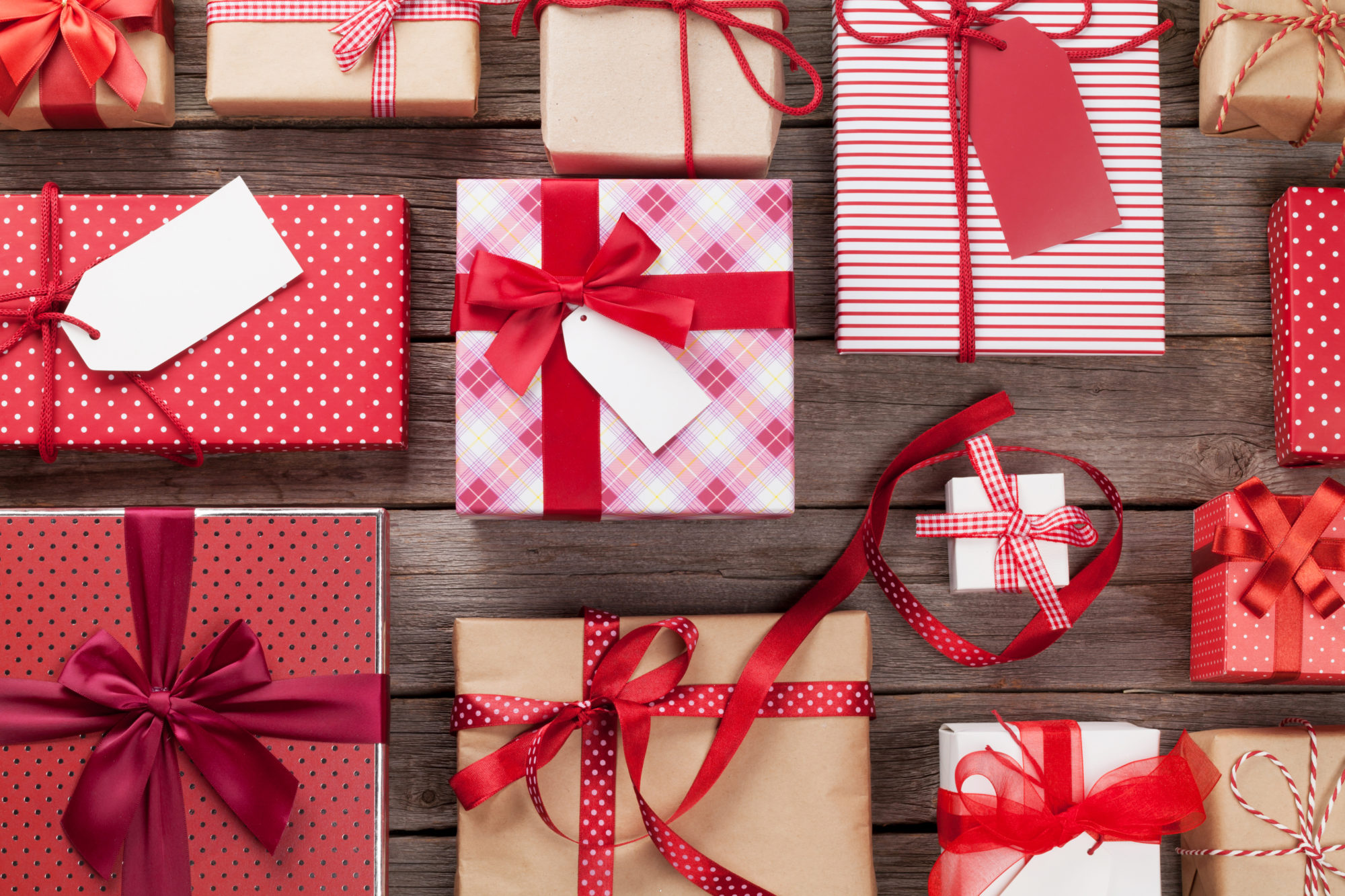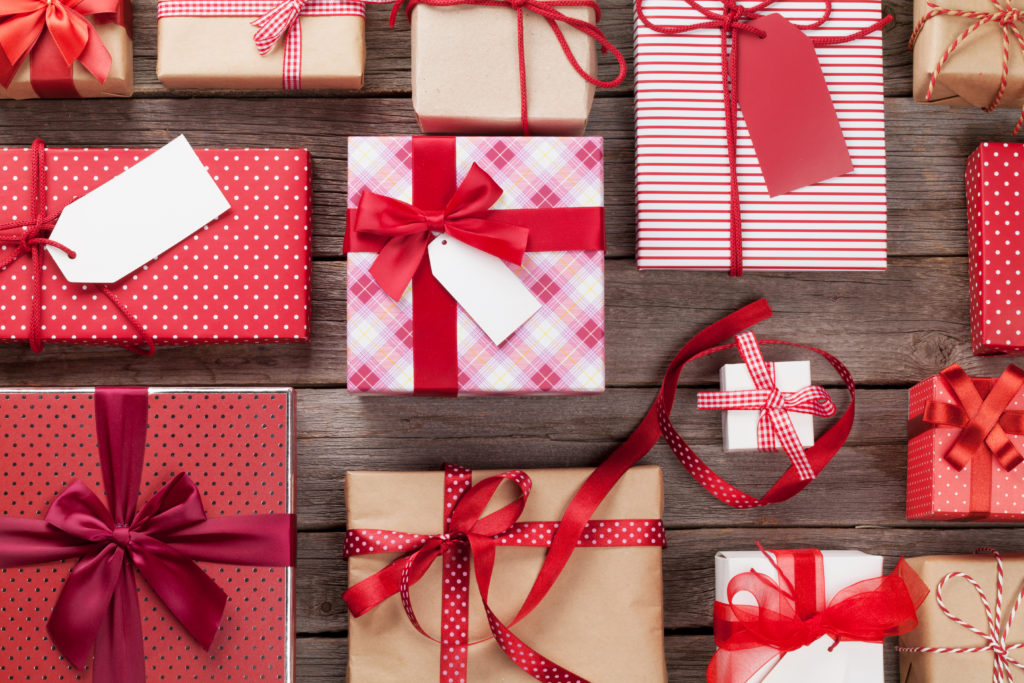 For your next themed party, create a wall your guests can take a pic of and take a gift from too! 
Purchase small gift boxes of assorted colors and sizes.

 

Place small inexpensive but thoughtful gifts inside of each box.

 

Attach boxes to your plywood board using long nails or industrial staples.
At the end of the party allow guests to pick one gift from your festive backdrop as a special take home gift. This is great for Showers, Bachelorettes, Valentine's Day, Halloween, Christmas – it's the gift wall that just keeps giving, all year 'round! 
Bonus! Fun Photo Cocktail (or Mocktail) Bar!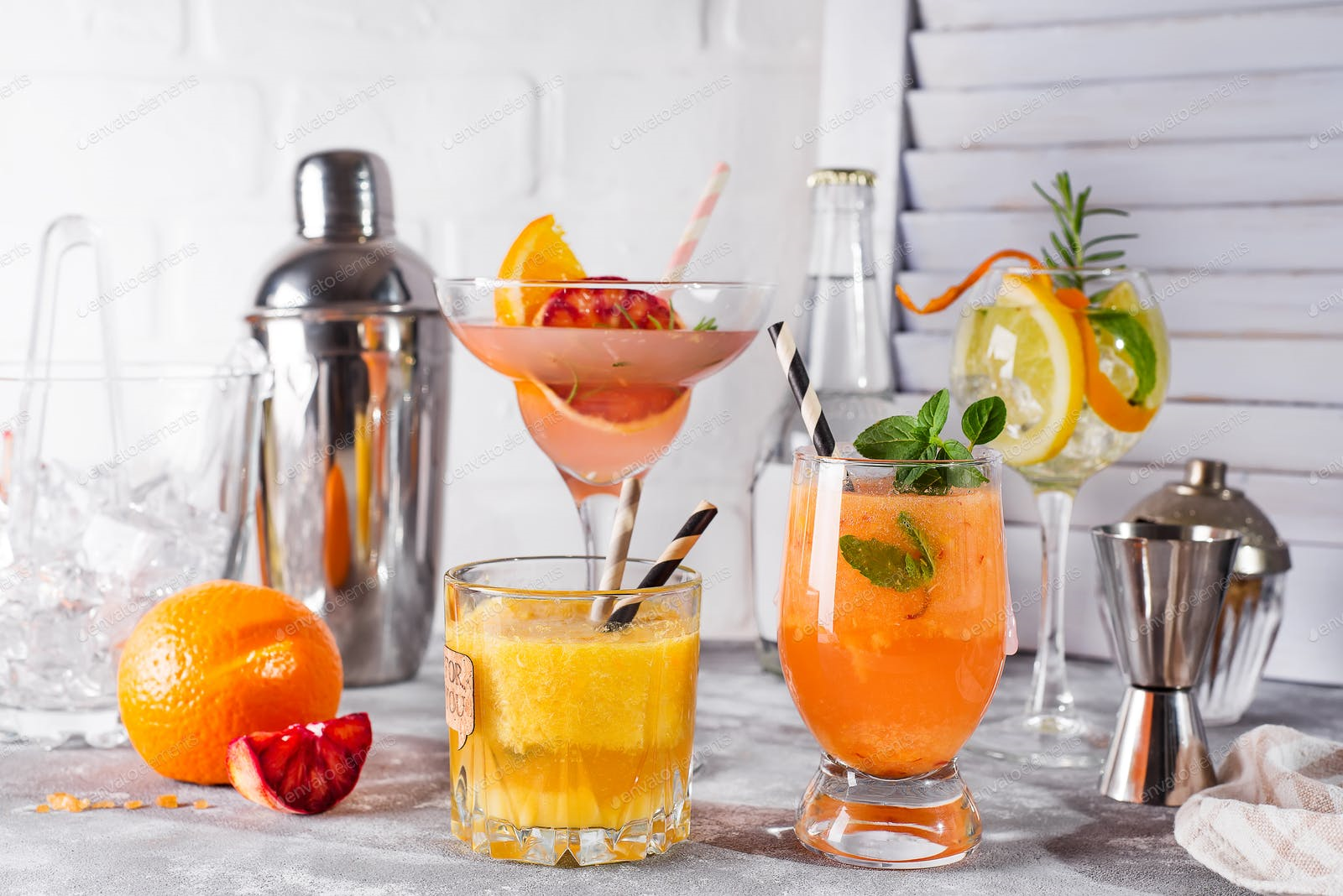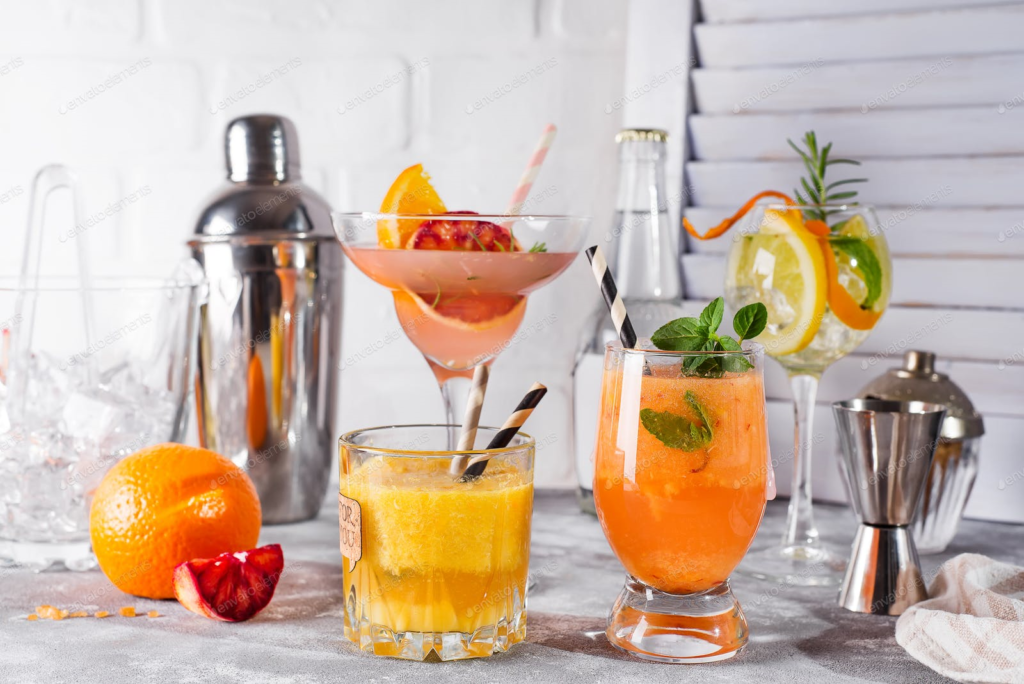 Why have just one signature cocktail at your event, when you can have signature bar! Create a bar table complete with garnishes, shakers, themed glasses and have guests snap a pic of themselves with their favorite themed drink!  Have fun guessing your guests' favorite drinks – are they a 'Mika's Mojito, or Virgin Nana Pina Colada! 
What I'm Celebrating!
I'm celebrating doing things for ourselves!  Go on and give it a try, you'll see – there's no limit to what we can do!   Life is a party, so live it like one!