Hey everybody!  Is it just me or does everyone seem to feel way too stressed out during the holidays?  Each year I tell myself that I'm going to enjoy the season to the fullest with my family and friends, but before I know it I'm wrapped up in the holiday hustle and bustle just like everybody else. 
Well not this year!  'Tis the season for keeping it simple, so take a sip with me of your Holiday Moscow Mule and "help yourself" to my tips to simplify your holiday meal.  Let's get ready to enjoy making some holiday memories, that don't include the stress!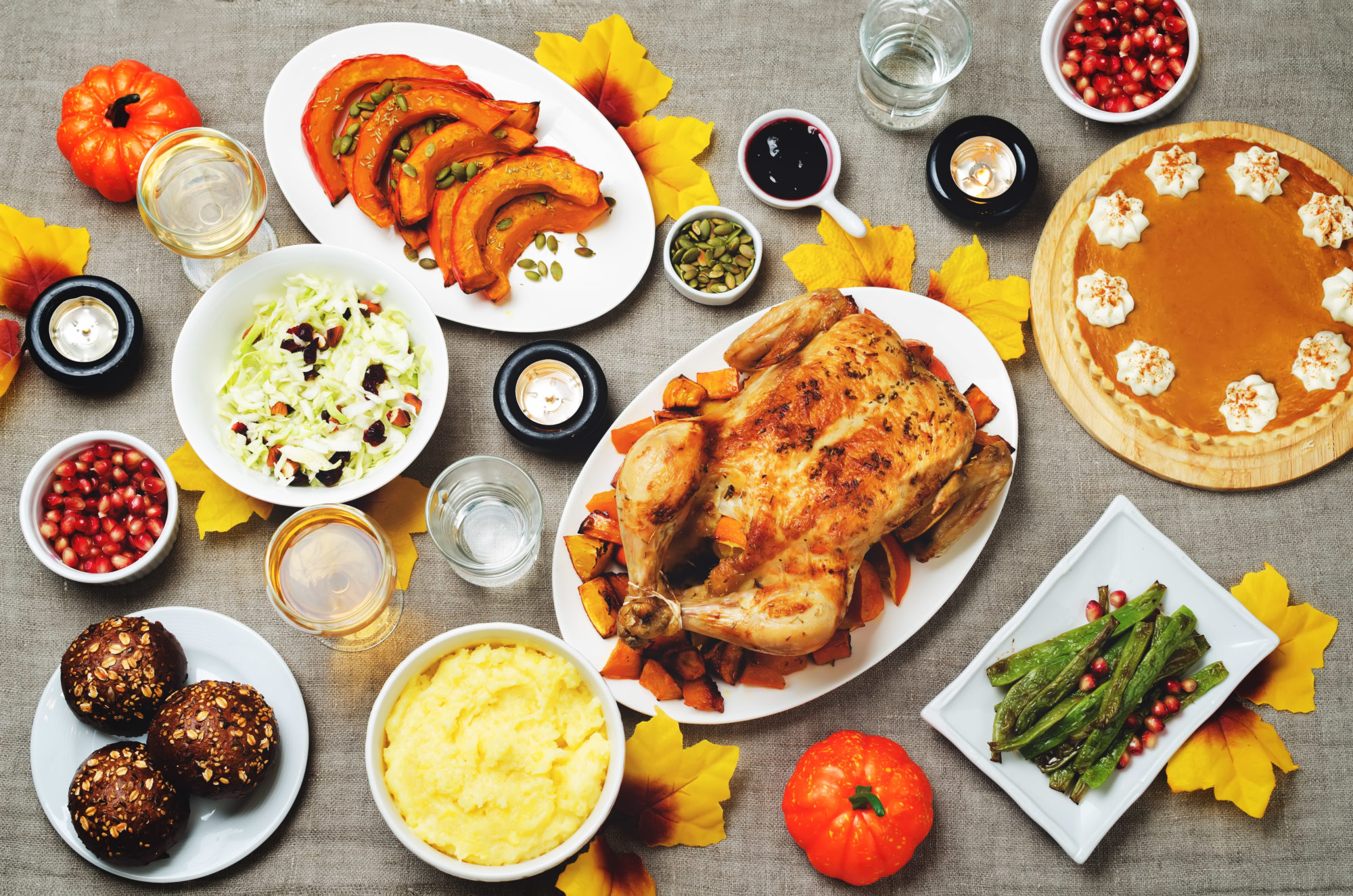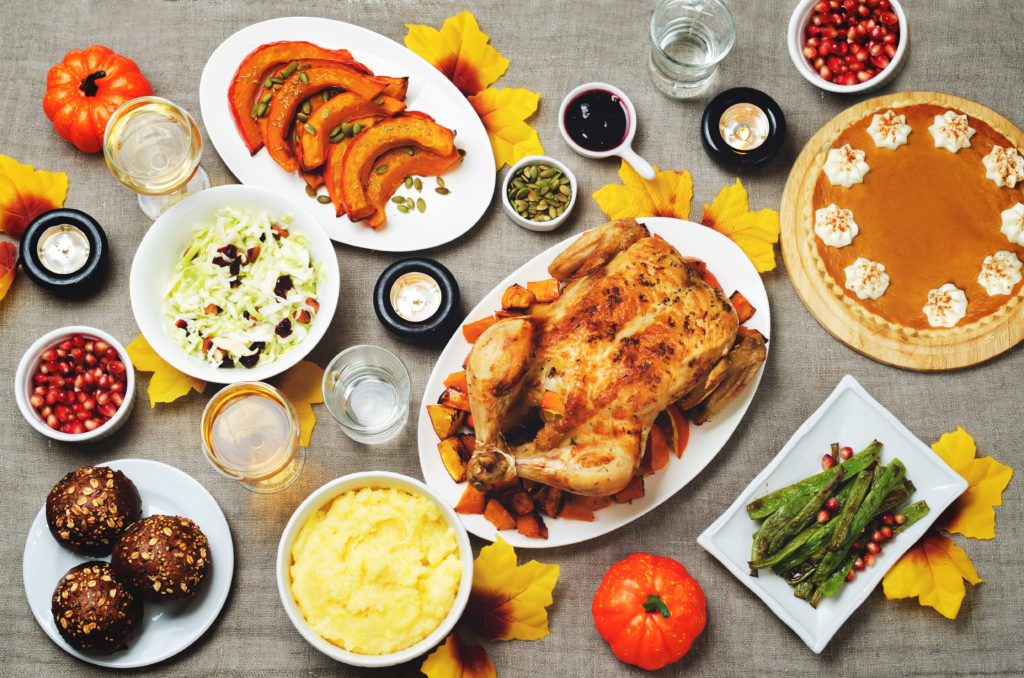 1. Recipes They'll Remember
For years my family's holiday table has been filled with so many side dishes that all of them can barely fit on the table, let alone on my plate. This year, instead of making a table filled with 10 dishes that are just "okay", why not create a table with 3 or 4 dishes that are lip smackingly superb!  This simple shortcut is guaranteed to cut down on your time in the kitchen, lower the cost of your overall meal, and limit left overs and food waste. Don't know where to start?  Pick a side, any side – you know I've got you covered!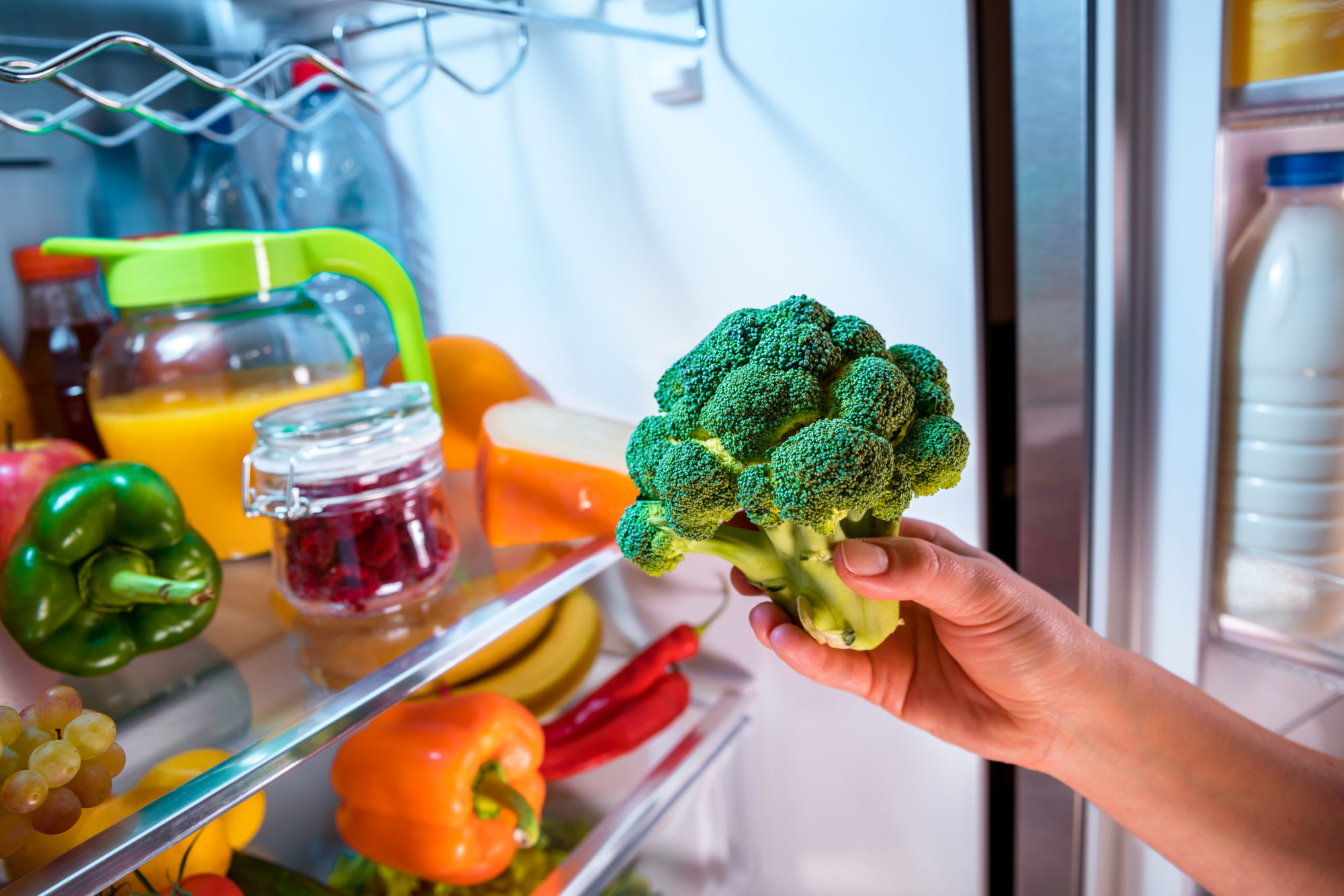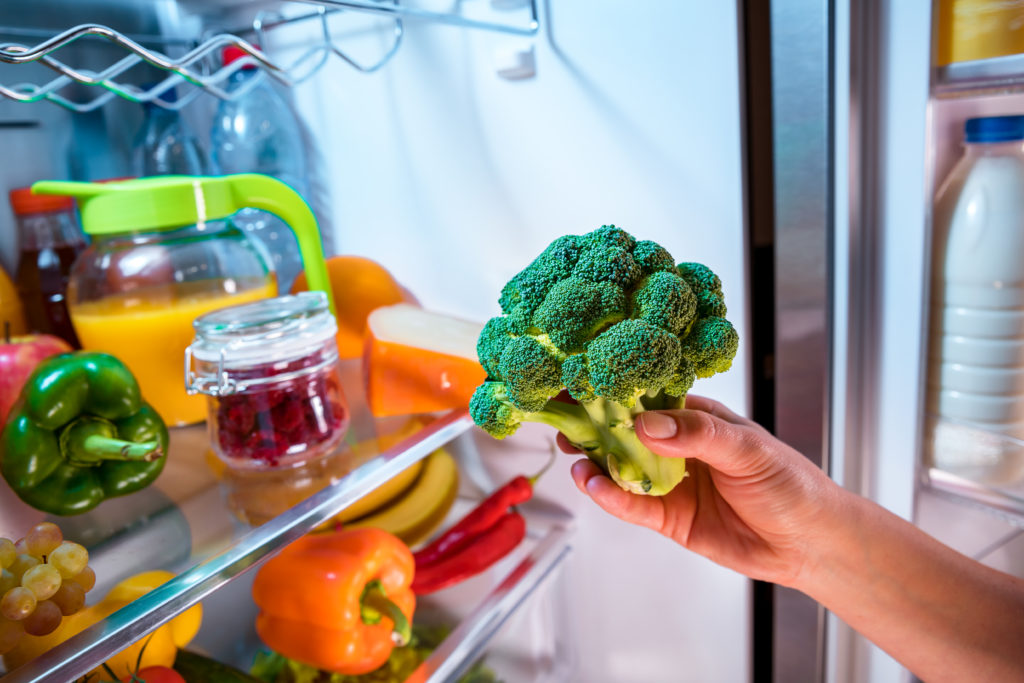 2. Make Room for "Signature Gumbo"
When planning to cook for the holidays, having enough refrigerator space is oh so important. Free up some crucial real estate in the fridge by clearing things out and making something delicious.  You'd be surprised at what you can create using your leftover produce or meats. Try your hand at making a great soup or stew. I always like to have a hot pot of soup ready for guests to sample from before the big meal, and this "keeping it simple tip" will make extra space in the fridge, plus keep guests (or hubby's) from sneaking into the kitchen for a taste before the whole meal is complete.  Knock, knock!  What do you call a pot of soup made up of yummy leftovers? … "Signature gumbo"!!
3. Order Up!  Nice & Hot!
Unless you have an industrial-size chef's kitchen, your stove top and oven can get pretty overcrowded very quickly. Each holiday, home cooks around the world realize that there is no way to roast the turkey, heat the ham, brown your mac n cheese, bake your pies, and keep the gravy hot all at the same time – by dinner time. One of your biggest kitchen dilemmas will be how to get everything to the table piping hot, all at once. I feel ya'.  Just remember that everything you make does not have to be a casserole or cooked on top of the stove. Create a menu of dishes that can be made in advance and reheated in the microwave or slow cooker. I promise you that this little tip will have your orders up, nice and hot!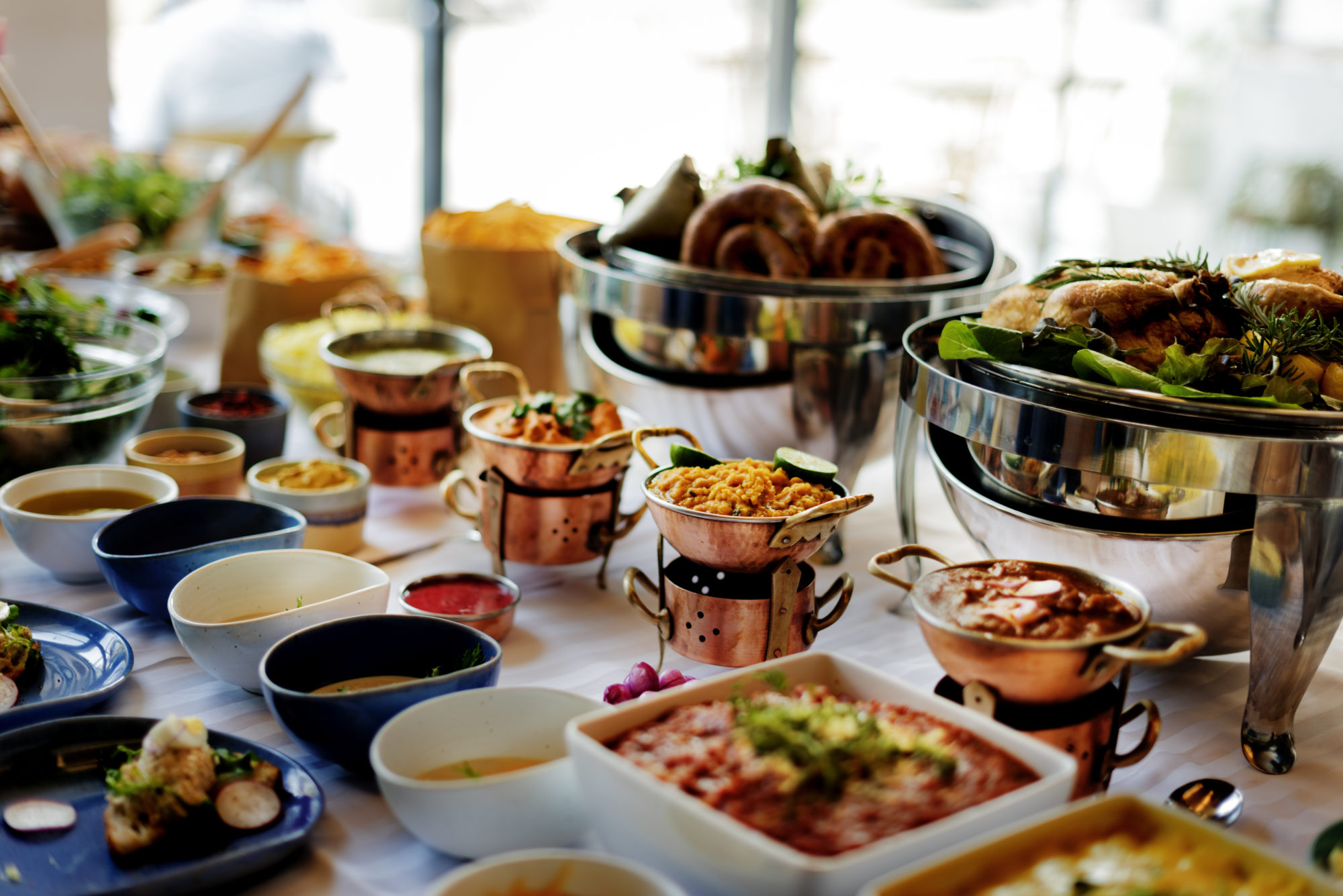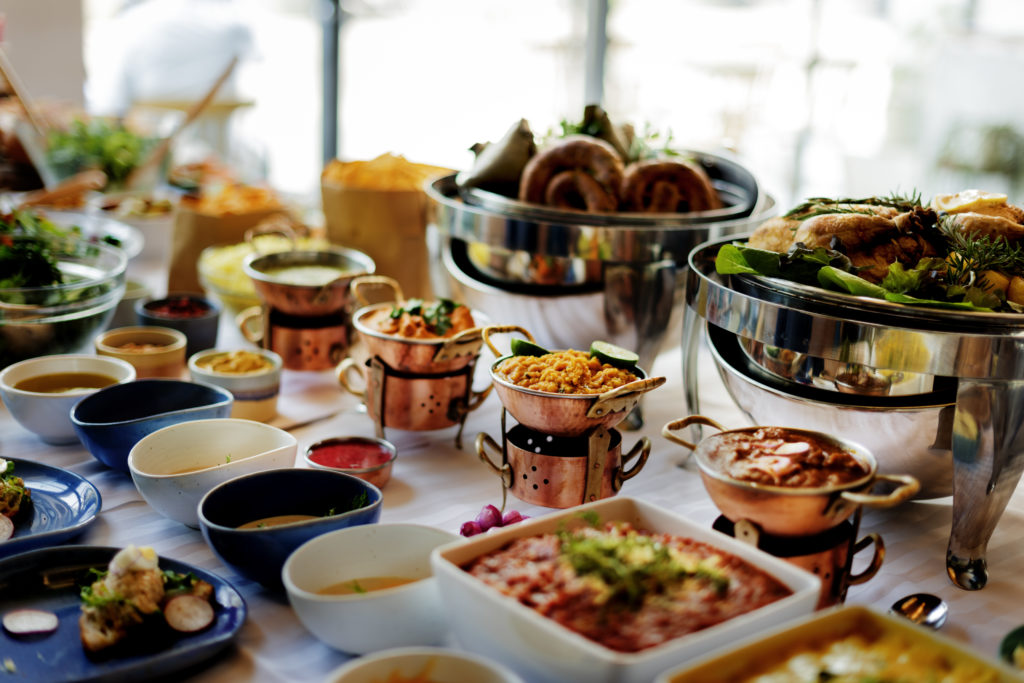 4. Accessorize Your Holiday Sides 
Have a few picky eaters on your guest list? "I can't eat that. I don't like that! I'm doing keto this year!" Well no more filling special order requests when you create a TOPPINGS BAR for your guests!  You heard me right. Instead of creating side dishes loaded with all of the trimmings, keep your sides simple and let your guests dress them up.  This year everyone at the table can be their own "chef-inista" – and accessorize their own holiday sides!
Step One:  Make a plain batch of mashed potatoes – sweet or white, and add a touch of butter or oil.
Step Two:  Fill several small bowls with fun toppings like candied bacon, crispy onions, candied pecans, chipotle sour cream…the possibilities are endless.
Step Three:   Place your toppings on your holiday table and watch the smiles light up all around the room!  This idea also works great for topping vegetables like green beans or brussel sprouts.  Enjoy!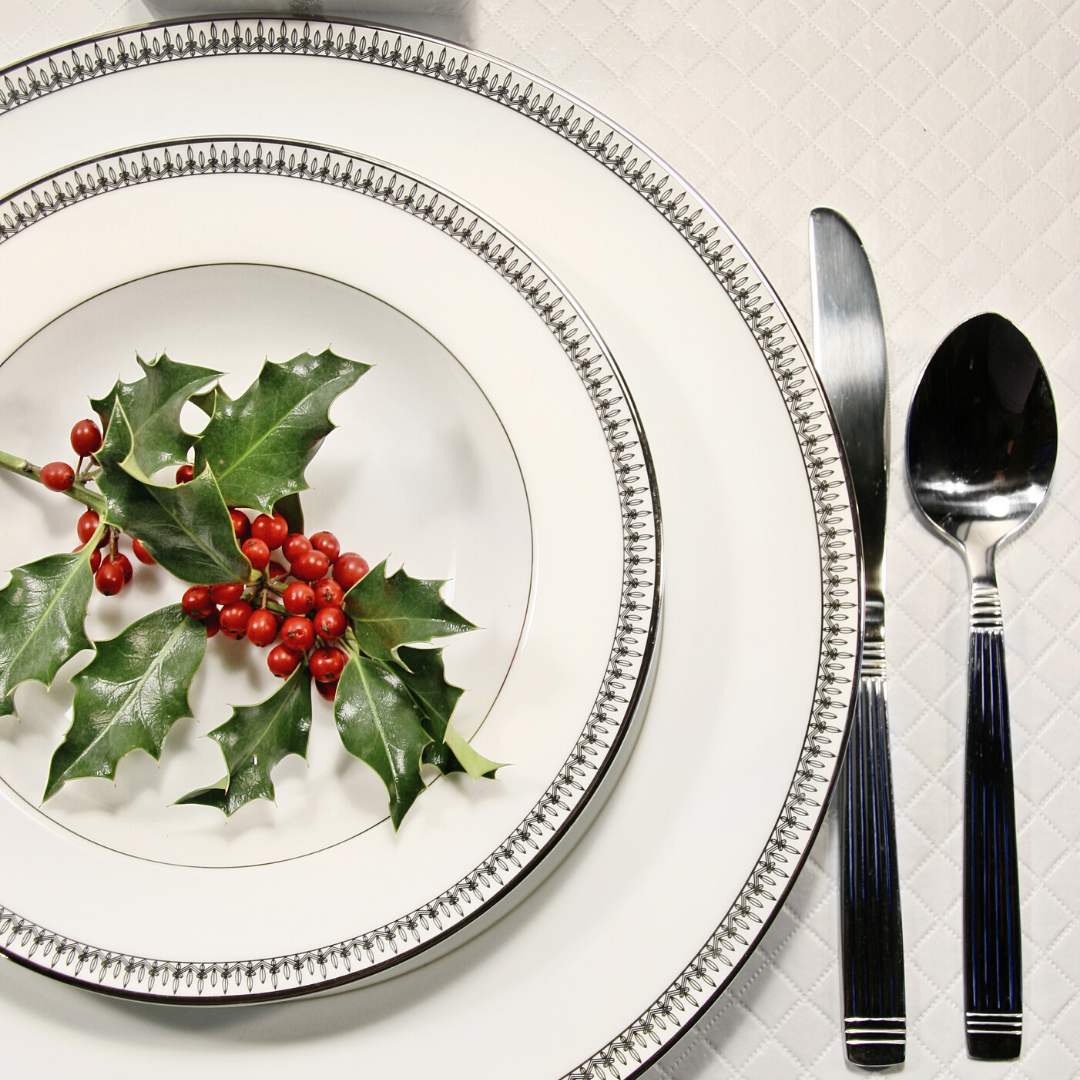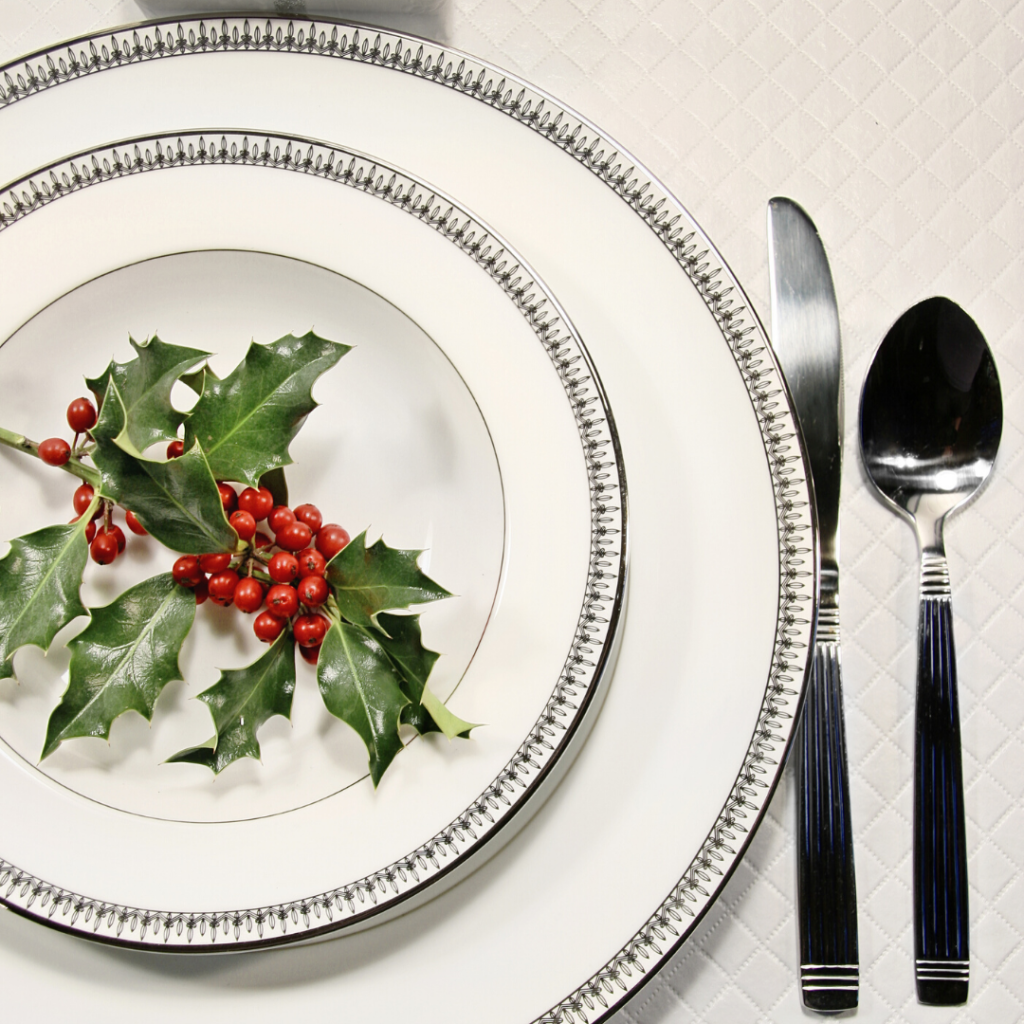 5. Ain't Nobody Got Time For That

Dinner was great…now who is going to wash all of those dishes? Ahhh, it's that special time during the holidays when everyone in the house would rather keep the party popping or take a good nap than to tackle the kitchen cleanup – including you. Well no more ducking out the back door to avoid dishes-duty when you use disposable ones!  
Now here me out, I know you may be thinking plastic for a formal dinner?  No way!  But the real tea is that a lot of brands have place settings that look just like the real thing! Guests will never know the difference unless they drop a dish and it doesn't break. (Now that's what I call a party!)  Go ahead and check out your local party or craft store to purchase plastic plates, flatware, and glasses – and make it extra easy on yourself by ordering online and having them shipped right to your doorstep.  You can thank me later!
What I'm Celebrating!
I'm celebrating….my appreciation for food. This time of year, food brings us to the table to create memories filled with quality time together, laughs and love.  Life is a party, so live it like one!